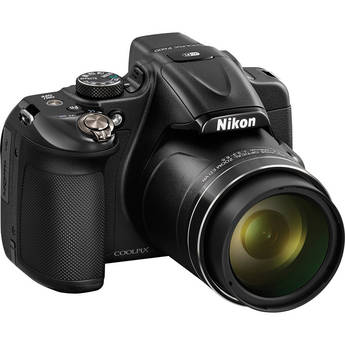 To quote Digital Camera Review the Nikon P600 "will appeal to serious photographers who want to be able to cover a very broad zoom range of photographic genres without having to carry a heavy DSLR, a sturdy tripod, and a bag full of very expensive lenses."
And that just about sums up my requirements, which is why I switched my thoughts of getting a DSLR and a bunch of lenses for our upcoming odyssey in favor of this compact
cutie which features an integral 24mm - 1440mm lens. Another plus point for me is its WiFi connectivity and relative ease of use. Right now it's inbound from
B&H Photo
, and is forecast to arrive this Friday. Yay!